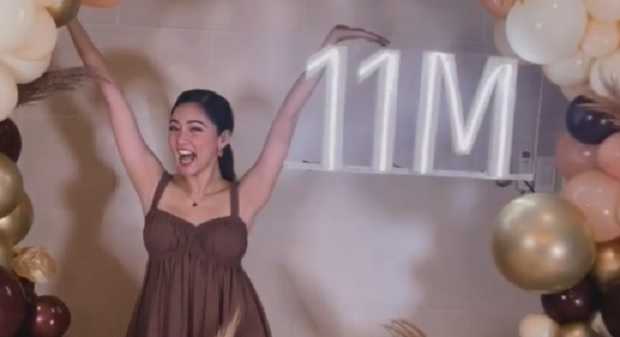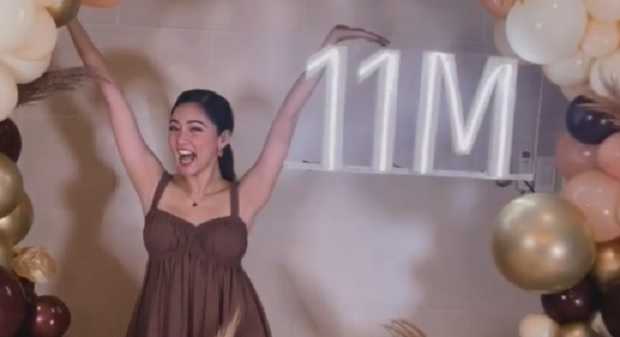 Kapamilya star Kim Chiu marked another milestone on social media as her Instagram account has reached 11 million followers.
In her Instagram account, Kim posted a short video. In the said video, Kim showed how she celebrated the said milestone. According to Kim, her Instagram account is her first ever social media account as a celebrity.
Kim shared that her boyfriend, actor Xim Lim influenced her to have a social media account. Kim also shared that singer actress Kakai Bautista suggested her username which is 'chinitaprincess'.
"This morning woke up to 11M of you here in IG❤️ I remember when I was just setting up my first social media account as "artista" which is Instagram, didn't know what my user name will be. Thinking of….will I go for this? am I ready to share my everyday life on the internet? @xianlimminfluenced me to have a social media account then that time I was with @ilovekaye she was the one who told me to use the CHINITAPRINCESS as my user name coz Kim Chiu was already taken. Thank you kifs!!!!😅 After I made an account I messaged Xi, "may IG na ako!!!!!!☺️" Actually ginawa ko ata to before kasi gusto sha makausap!😅😍haha" Kim wrote in the caption.
Kim also expressed her gratitude as she added:
"how cool was that till now it is still my username and I am happily sharing my everyday life with all of you. Through Instagram, I can show the world what I can see, as one of my favorite sayings says "Your life is your message to the world, make it inspiring." ❤️ Thank you for joining me on this journey. Thank you for your lovely and not so lovely comments. ☺️ Thank you for letting me share with all of you my life. This is me, this is who I am. This is my world. Thank you for allowing me to share this journey of mine.💖 Love you all cheers to more ootds, adventures, family, travels, kimadvenchiure, and many more!!!!!✨✨✨🎉🎉🎉🎉🎉🎉
HAPPY 11M fam!!!💟"
(Photo source: Instagram – @chinitaprincess)