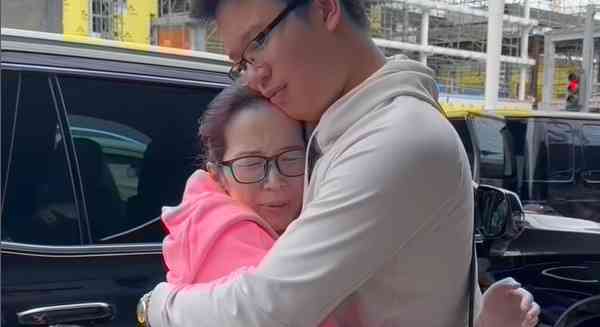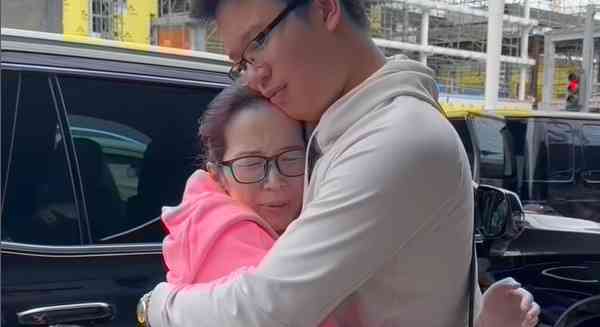 Actress and TV host Kris Aquino got emotional as she sends off her youngest son Bimby to the airport on his way back to the Philippines. Bimby has been in the US for quite some time to accompany Kris who is undergoing some treatment for her autoimmune disease.
Bimby has been her constant companion during her entire stay in the US. Kuya Joshua has returned to the Philippines ahead of Bimby.
On Instagram, Kris posted an emotional video showing how much she is going to miss Bimby:
"Tuesdays are my immunosuppressant/chemotherapy day. He left to fly home on Wednesday – i only have until the end of June until i need to lessen my activities in high density places because by then my immunity will be too weak to fight any infection.
Bimb & i discussed it, nakikita ko yung stress & anxiety my bunso was feeling. He's had to grow up so fast because he needed to learn to be responsible in helping taking care of me; kawawa kasi nakikita nya the many new physical physical manifestations because from 3 when we came to the 🇺🇸 a year ago, naging 5 na yung diagnosed autoimmune conditions ko. As his mama i felt for a few months he deserves to enjoy being 16.
i knew after a year bimb was longing to be with his various titas (my sisters, cousins, and friends); titos (my brothers in law, cousins in law and the husbands of my friends); his many cousins & the kids of my friends. i love you 🍯, it was heartwarming to see you & kuya together. Thank you @michaelleyva_ for being part of our family.
i love you w/ my whole heart, kuya & bimb. Mama promised she'll go through all treatments so i'll be around, God willing, while you both still need me. "
The last video showed the reunion of the two brothers – Kuya Joshua and Bimby:
(Photo source: Instagram – @krisaquino)