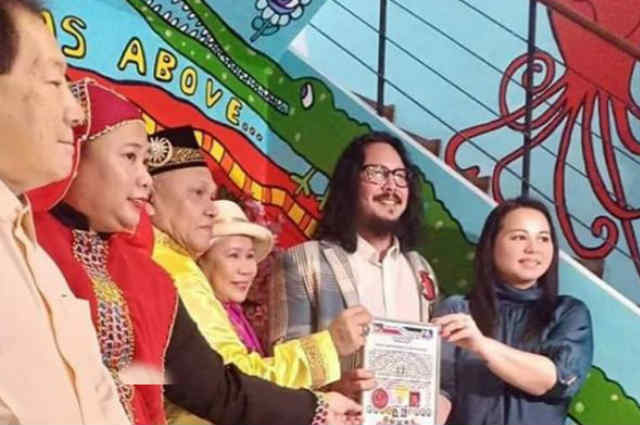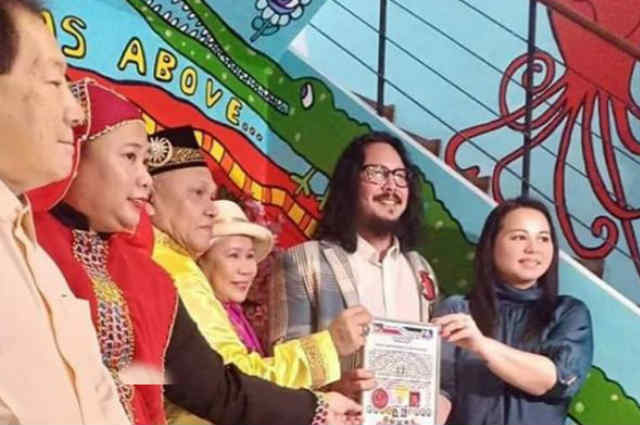 Actor Baron Geisler has been conferred with the honorary title Datu by the royal family of King Raja Mohammadmamay Hasan Abdurajak and Queen Maria Makiling Helen Fatima Nasaria Panolino Abdurajak of Royal Imperial Lupah Sug Islamic United Kingdom of Sulu & North Borneo.
According to a report by Pep, Baron was tagged as "His Excellency Datu Baron Frederick von Geisler, Royal Datu and Ambassador for Peace and Prosperity" and was awarded with a certificate of Royal Appointment and Recognition, a medal, a ring, and a royal ID.
==========
Related Stories:
Netizens react to Vice Ganda ignoring Baron Geisler and fiancee at the set of 'Magandang Buhay'
LOOK: Baron Geisler proposes to girlfriend Jamie Evangelista
Baron Geisler testifies to Coco Martin's kindness: "Totoong maalaga siya sa mga tao niya"
==========
On his Instagram account, Baron shared photos during the ceremony and expressed his gratitude to the royal family.
He wrote: "I am honoured to be chosen as Ambassador of Peace and Prosperity by Raja Mamay and Queen Hellen of Sulu and North Borneo. This appointment is not about religion but bridging gaps amongst the Filipino people and by inspiring change through my past. By God's grace I was restored. This serves as a blessing of peace and friendship. My mission is to promote the beauty and culture of our great nation and to encourage the youth to take pride in our heritage. Let us one day, do away with all the hate and resentment, forgive and be united for peace and lasting progress, for our future and the hope of humanity. Padayon!
#buildingfreshnewstories
#allforGodsglory
#LessofmemoreofHim☝🏼"
(Photo source: Instagram – @baron.geisler)