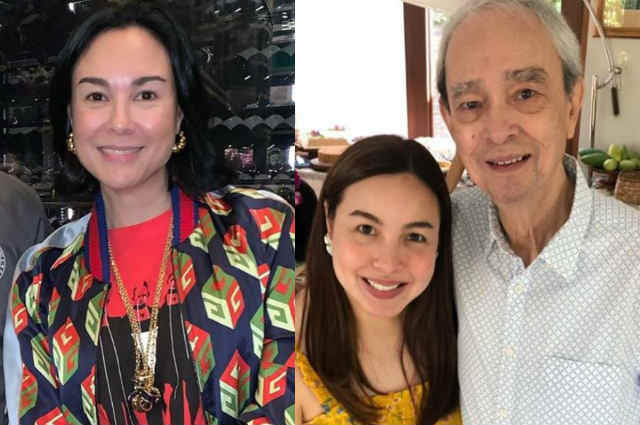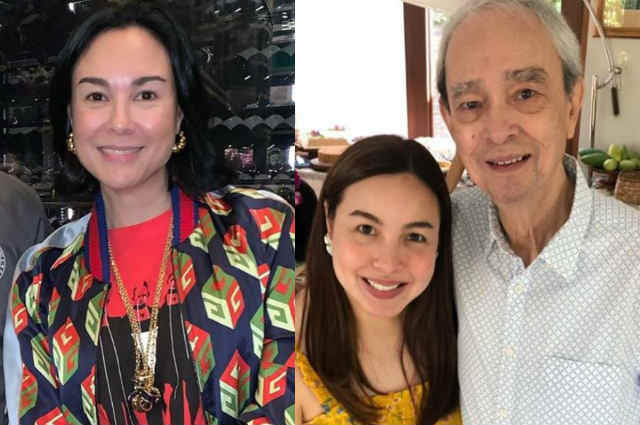 Actress Gretchen Barretto continued to slam her sister Marjorie Barretto amid controversies involving some members of their clan which have since made it to the headlines.
The feud among the Barrettos sparked anew following Gretchen's presence at the wake of their late father Miguel Barretto which allegedly caused tension among members of their family.
==========
Related Stories:
Gretchen Barretto shares alleged video of "fuming mad" Marjorie Barretto at dad's wake
Gretchen and Claudine Barretto spend time with mom Inday Barretto: "Dad for sure is so happy"
Atong Ang breaks his silence over Nicole Barretto's allegations
==========
In one of her Instagram stories, Gretchen shared a comment from a netizen asking why their mom was not present at the birthday party organized by Marjorie for their dad over a week before his passing.
The netizen wrote: "Pansin ko lang last bday ni daddy Mike wala si mommy inday.. hinahanap ko sya sa post ni Marjorie"
The netizen was referring to an Instagram post shared by Marjorie showing a set of photos taken during their simple gathering for their dad's birthday.
Marjorie wrote in the post's caption: "Exactly one week ago today, we were celebrating my Dad's 82nd birthday over lunch in my house. Right after the blowing of the candles on his cake, he took a nap and fell very ill. My siblings and I rushed him to the nearest hospital, i could say it say it was the scariest time for us all. After that day, its been a series of ambulance transfer, family meetings, non stop praying, and big family gatherings at the ICU waiting area.
"All throughout this ordeal, a lot of love and support has been shown to us, most especially to our wonderful Dad.Im just feeling sad today, realizing its been a week, and I guess we are all emotionally and physically tired, but our faith, hope and unity as a family is stronger than ever. May I kindly ask for more prayers for our Dad. That he gets better soon. And that God willing, we get to spend more birthdays with him❤️🙏🏻❤️"
Gretchen then responded to the netizen, seemingly blaming her sister for their dad's attack, saying: "Because Marjorie did not invite my mom to the gathering, and that's what caused my dad's attack."
Marjorie who earlier released a statement regarding the reported tension at the wake is yet to react on her sister's accusations against her.
(Photo source: Instagram – @marjbarretto/ @gretchenbarretto)