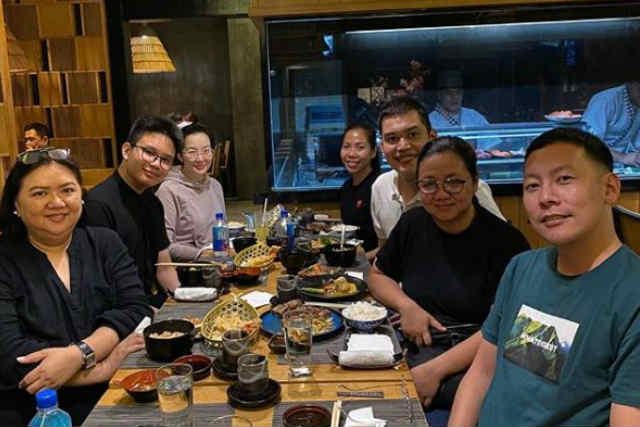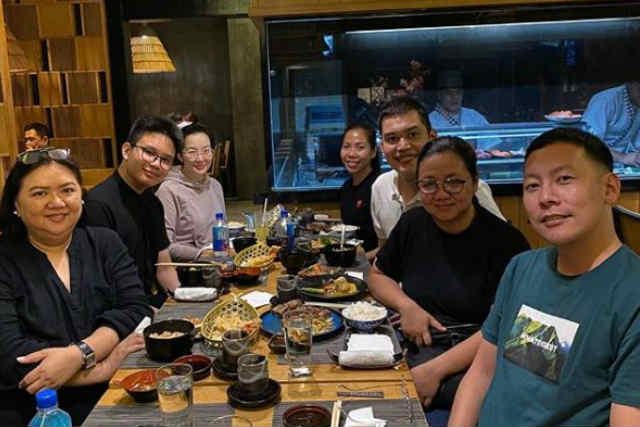 Queen of all media Kris Aquino has always expressed her love to her helpers Bincai and Gerbel who have been with her family for several years now.
On her Instagram account, Kris shared how they marked their birthdays as she together with her sons Bimby and Joshua, Bincai and Gerbel, and some of her staff and friends heard mass and went on a dinner together.
==========
Related Stories:
==========
Kris shared a photo of them at a restaurant as they celebrated Binca and Gerbel's post-birthday and wrote: "after Mass, a belated birthday dinner for bincai & gerbel.
sorry, medyo maputla pa ko, (now you know why wala masyadong posts) i'm still adjusting to my hormone therapy, vitamin D, iron, and other supplements to help me reach a more ideal weight, cure my being anemic, and God willing become healthier & stronger by the time we welcome 2020."
In an earlier post, Kris shared her birthday message for Bincai, saying: "i couldn't not post this birthday video greeting for a valued member of our #family, @bincailuntayao.
She takes excellent care of us, is our strict disciplinarian, and she's been so vital in keeping our family life as peaceful as possible.
"We love you, bincai.
For your 2020 birthday, you have our blessings to get married because we want you to have the same love & supportive relationship that gerbel has (bumalik naman sya after 2 years so we're sure babalik ka rin- advanced happy birthday to gerbel on monday 😘😍🥰❤️)
"P.S. thank you bincai for ALWAYS prioritizing getting me healthier… hope you won't mind that in my birthday post for you, i'll give them an update to explain my absence on IG… i started hormone therapy under Dr. Eileen Manalo to address my adenomyosis and hopefully i won't need an endoscopic hysterectomy. i'm very blessed because @ging.md helped me find a doctor who treats high risk patients like me w/ autoimmune issues… bincai, alvin, and rochelle were all awake same time as me yesterday (before sunrise) because Dr. Manalo was so kind to see me at her clinic early in the morning.
Gift ko sa yo to make you worry less by really focusing on putting my total wellness first, para naman magka love life ka na. (baka isipin nyo wala syang other gifts, the boys & I gave them earlier but no need na for me to post about them.)
❤️❤️❤️"
(Photo source: Instagram – @krisaquino)