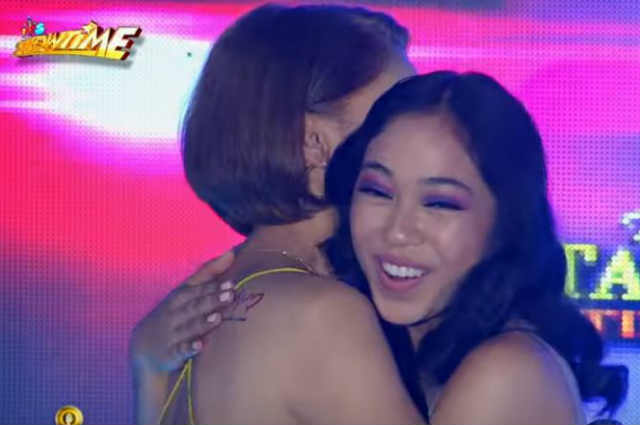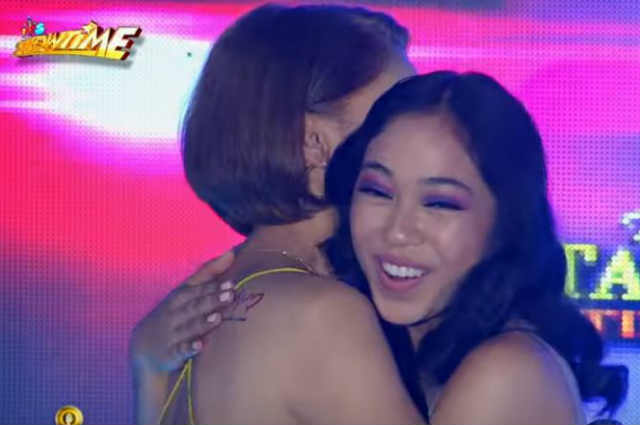 Television viewers and netizens aired their sentiments over social media after the recent episode of It's Showtime's 'Tawag ng Tanghalan' Ultimate Resbak after many were surprised over such low score given by the judges to contestant Mariane Osabel.
During the episode, Mariane was eliminated after receiving 16.50% from the judges and 50% text votes while her fellow contestant Mariko Ledesma gained 50% of votes from the judges and 33.74% text votes.
==========
Related Stories:
WATCH: Vice Ganda grants wish of 'Tawag ng Tanghalan' contestant's mother
WATCH: "Tawag ng Tanghalan" hurados imitate Vina Morales' singing voice
Vice Ganda offended by Shantal Cuizon's "Composer ka lang' tweet to Louie Ocampo
==========
On Twitter, netizens expressed their dismay over the results of the competition, especially over the votes judges gave Mariane who has since trended online.
One Twitter user wrote: "how does one of the strongest performances ever get the LOWEST score ever on #TNTUltimateResbak —
16.5%
(or 33 out of 100 max)
you be the judge.
#TNTPakiExplain
#JusticeForMariane"
how does one of the strongest performances ever get the LOWEST score ever on #TNTUltimateResbak —

16.5%
(or 33 out of 100 max)

you be the judge.#TNTPakiExplain#JusticeForMarianepic.twitter.com/NwL3W7uAbA

— Let's Watch This! 📺 (@LetsWatchThis_) September 11, 2019
Another netizen wrote: "@marianeosabel You deserve so much better! I am now a fan of yours for how you accepted this defeat gracefully! Sad that this was your fate! BUT seeing the reaction of your fans and people, you will be just fine! May God bless you more! #JusticeForMariane #TNTUltimateResbak"
Another Twitter user wrote: "Never been affected like this before but that girl @marianeosabel deserves a spot in the music industry. She got robbed and bless her heart, she accepted 'defeat' like a real champion #JusticeForMariane But don't worry, everyone knows who the real winner is. #TNTUltimateResbak"
(Photo source: YouTube – ABS-CBN Entertainment/ Twitter – @LetsWatchThis_)