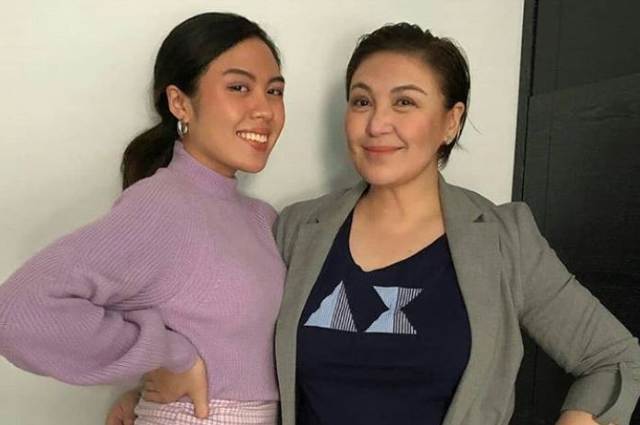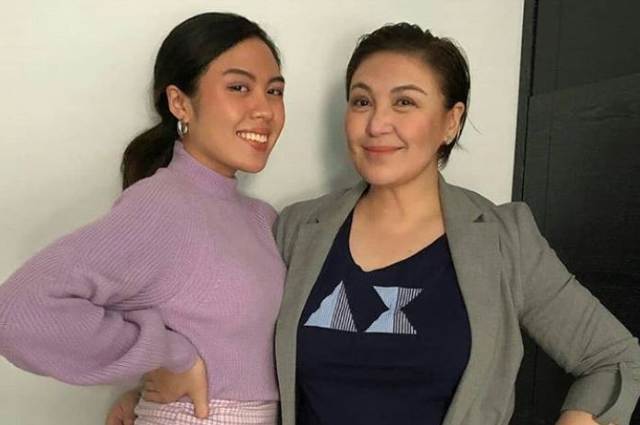 Singer actress Sharon Cuneta expressed her support to daughter Frankie Pangilinan in her stand that how a woman dresses should not be deemed as 'opportunity' to sexually assault them.
The stand of Frankie caught the attention of TV broadcaster Ben "Mr. Bitag" Tulfo.
==========
Related Stories:
==========
"Hija, a rapist or a juvenile sex offender's desire to commit a crime will always be there. All they need is an opportunity, when to commit the crime. Sexy ladies, careful with the way you dress up! You are inviting the beast," Tulfo said.
Frankie stood her ground and maintained her position.
On Twitter, Frankie's mom Sharon supported her daugther and expressed how proud she is with Frankie:
"Kahit nakamaong, sweater na turtleneck at makapal na jacket ka pa, kung may masama ang iniisip, masama ang gagawin. Parang pedophiles lang. Nananahimik ang mga batang anghel na inosenteng nakaplay-clothes na di naman long gowns o nakabalot pero pinagnanasaan. Kung masama ang intensyon, gagawa at gagawa ng paraan ang kademonyohan ng masama. Pero kung matinong tao kahit pa nakatwo-piece ka sa beach at dumaan ka sa harap niya, wala lang."
tensyon, gagawa at gagawa ng paraan ang kademonyohan ng masama. Pero kung matinong tao kahit pa nakatwo-piece ka sa beach at dumaan ka sa harap niya, wala lang.

— Sharon Cuneta (@sharon_cuneta12) June 14, 2020
"You mean people shouldn't count those who've been raped and murdered in the dead of winter in some other country, stripped of all their "uninviting," thick, layered winter clothing? My very own "hija," MIJA, whom I brought into this world, I am incredibly proud of you.#hijakoyan"
You mean people shouldn't count those who've been raped and murdered in the dead of winter in some other country, stripped of all their "uninviting," thick, layered winter clothing? My very own "hija," MIJA, whom I brought into this world, I am incredibly proud of you.#hijakoyan

— Sharon Cuneta (@sharon_cuneta12) June 14, 2020
(Photo source: Instagram – @sharoncuneta_lovely_family)