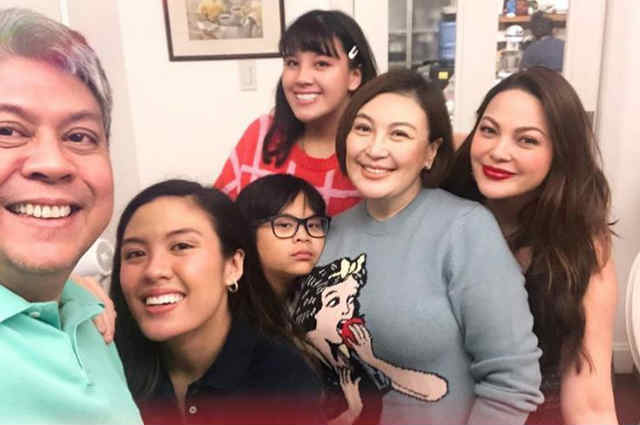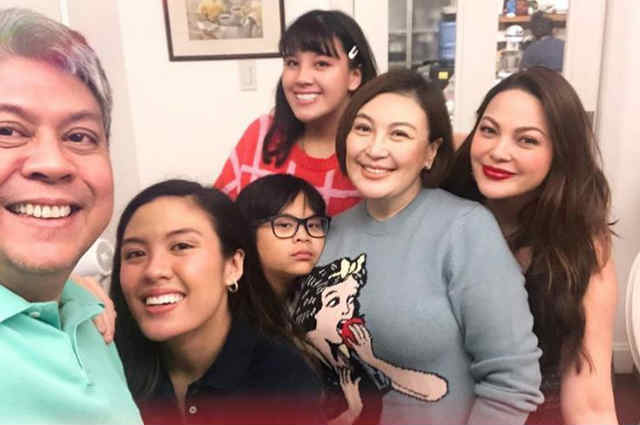 Megastar Sharon Cuneta shared an emotional message for her eldest child KC Concepcion following her birthday greeting to her where the actress apologized over her absence on her mom's birthday celebration on 'ASAP Natin 'To'.
In her Instagram post, Sharon responded to KC's birthday message and opened up about her relationship with her eldest child, mentioning how she has been missing her.
==========
Related Stories:
==========
Sharon wrote: "@itskcconcepcion ・・・
My Dearest Kristina, Thank you for posting this. I would have loved it most if I could have had a tight hug and heard a "Happy Birthday, my Mama. I love you." Or a beautiful heartfelt card like those you used to write me. Or a phone call. I even would've settled for a private text message. But I guess this came after my Birthday Celebration on A.S.A.P. last Sunday when I became more emotional because you, my eldest, weren't there. I do not even have an idea where you are. I usually don't.
"I follow you on IG of course, but as your Mama I wish I didn't have to find out where you are or what you're doing at the same time as the public does. I haven't really known for years now what has been going on with you, in your life, in your heart. I would think that the first person you would talk to would me your Mama. I feel that you have distanced yourself from us who truly love you, when we all hunger for our family to be complete. We are six in the family, my baby. And when we are only five, I never feel complete. Since my childhood until the death of Tatay, and then Mita, I have NEVER spent a Christmas Eve, Christmas Day, New Year's Eve, New Year's Day, or any of their birthdays away from them."
Sharon also shared how KC's siblings are longing for their "big ate's love," saying: "Sa pamilya natin, dapat sinasalubong ang Pasko at Bagong Taon ng magkakasama. At sana ang mga mahahalagang okasyon lalo ang mga milestones like Kakie's High School graduation, kumpleto tayo. Family is all that matters, Tina. Even your Papa, Gabby, has always been a good son and brother. You have embraced your half-sisters on your Pa's side, Cloie and Gary, and are close to them.
"I know you have love for Kakie, Yellie and Gugie. Especially since you all came from my tummy, your first home, and Gugie was sent from heaven above. But they hunger for their Big Ate's love. Your protection if and when they are bullied or mistreated, your loving ear when they need you to listen to whatever may be bothering them, and all those things little siblings need from their Ate. I myself hunger for the closeness we once had. We are just always here, waiting for you. We missed you at Christmas Eve dinner and only ate because it was too late and we were starving."
(Photo source: Instagram – @itskcconcepcion/ @reallysharoncuneta)