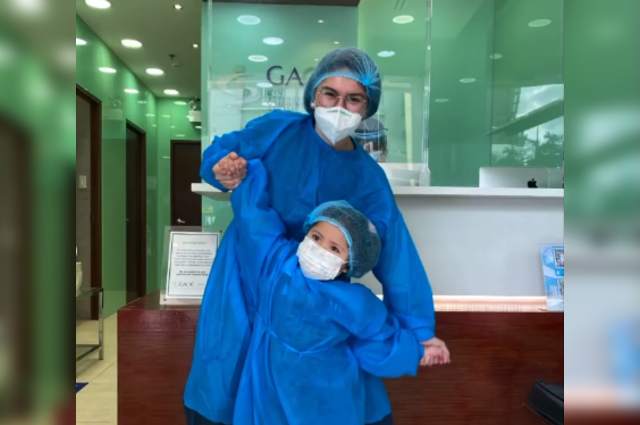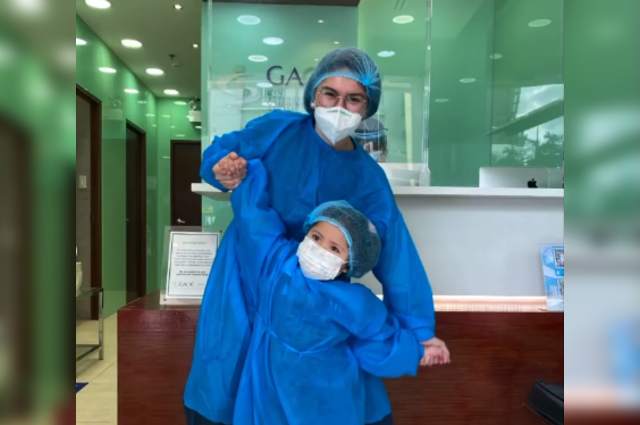 Fans and followers of actress and TV host Pauleen Luna can't help but admire her 3 years old daughter as she showed baby Tali's first visit to the Dentist.
In her Instagram account, Pauleen posted a photo and a short video of baby Tali. The said photo and video were taken during baby Tali's first visit to the Dentist.
==========
Related Stories:
==========
According to Pauleen, she prepped baby Tali for weeks and she was expecting her to cry and scream. Pauleen also shared that she was surprised because it was the opposite of what she expected.
Pauleen wrote:
"Tali's 1st trip to the dentist! Ahhhh i've been having so much thoughts about my daughter's first dental appointment as I was a scared little girl before who was terrified of the dentist! I prepped her for weeks, playing dentist, practicing the "ahhhhh" and how the dentist will check her teeth. You see, Tali, just like any kid is afraid of something she's not so familiar with so i was already expecting a lot of crying, screaming and "pagpupumiglas"! This girl has been confined in our home for the past 10 months so i was expecting the worst!
But man, what happened today was unexpected! She was so happy to be in GAOC! All the dentists and receptionists were so friendly (as per usual) and Tali felt at home right away! She loved wearing the ppe! From the hair cap down to the shoe cover! She said she felt like a princess 😂 her check up went soooo well! NOT ONE TEAR! Super thanks to Doc Nyka and all the other people in the clinic! Thank you guys for making her first dental appointment happy and not traumatizing (like mine!). "
(Photo source: Instagram – @pauleenlunasotto)
FEATURED VIDEO: