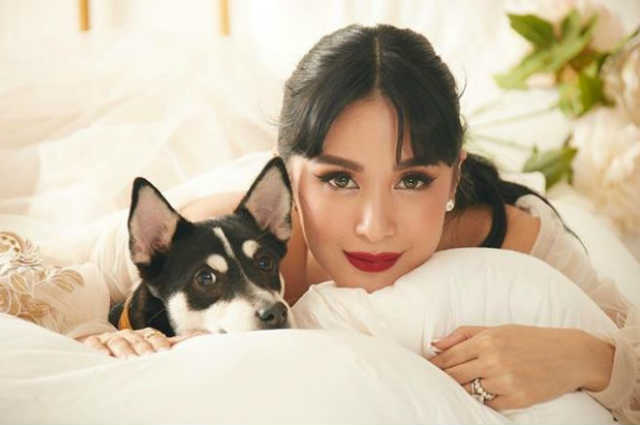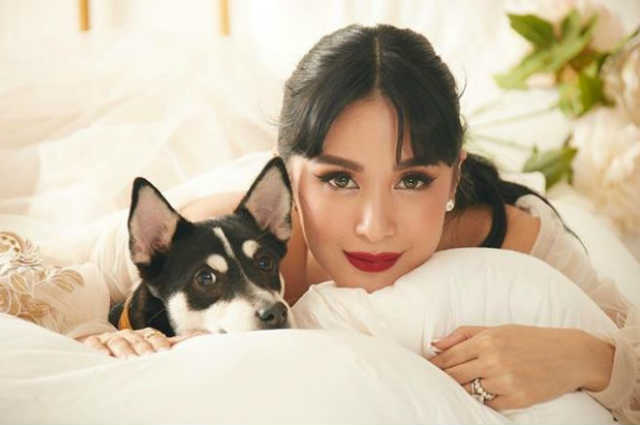 Actress Heart Evangelista posted a video showing her scolding her pet dog Panda for eating the poops of her pet cat Mina. Panda can be seen hiding herself in shame for what she did.
On the video, Heart can be heard saying:
"I did not expect that from you. I didn't expect that from you. I thought I raised you well. Why did you eat the poop of Mina?" asked Heart.
"Bakit mo ginawa iyon? Hahalikan pa naman kita, ha! Paano iyon?! Paano iyon, why?!" added Heart.
Tsk! My god, may pa ganun-ganun ka pa? Bakit mo kinain yung tae ng pusa? Yuck! Girl ha, hindi nakaka-sosyal." said Heart.
Heart posted the video with the following caption:
"Shyet. Nahuli ako! Kasi naman noh sa shangrila may eat all you can buffet I thought it was caviar! Noted mom Di na maulit."
(Photo source: Instagram – @pandaongpaucoescudero)