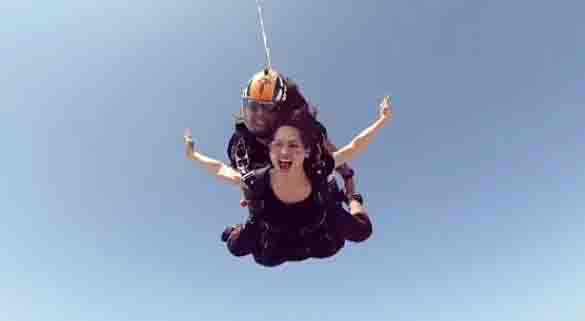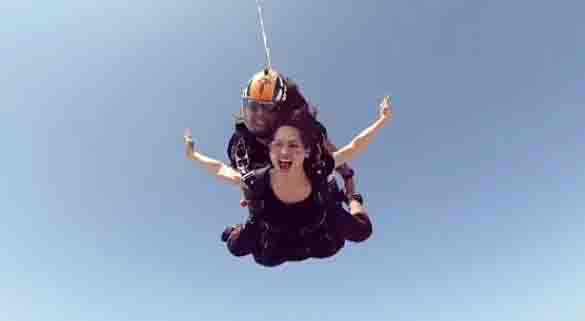 Another item checked from Coleen Garcia's bucket list as the actress went to Dubai and tried the popular skydiving adventure. According to Coleen, skydiving has been on her list eversince but never thought she can do it soon.
On her Instagram account, Coleen shared a video of her thrilling adventure with the following caption:
"So I finally got to do this!!! 😍 Skydiving (in Dubai!) has always been somewhere on the top of my bucket list. Although it's something I've always wanted to try, I didn't actually think I'd be doing it any time soon!
==========
Related Stories:
Coleen Garcia shares how Billy Crawford's phone got stolen by kids on the street
Coleen Garcia meets her 'mini-me' Makayla Galindo
LOOK: Coleen Garcia flaunts sultry bikini body
==========
We jumped off a plane 13,000ft high, and were free-falling at 120mph! As we were jumping off, I could see nothing but white. During the first few seconds, the air that was pushing against me was really cold, but a few seconds later again, everything was clear and I could finally see this spectacular view! The fall itself wasn't long, and after the parachute was deployed, we were just drifting and floating in the air for about 5mins.
It was surprisingly pleasant and chill! I was in a sitting position with my hands resting on my legs. You won't see that in this video, but it was my favorite part! What a magnificent way to appreciate the beauty of a place like Dubai ✨ I would so recommend this to anyone who is up for an adventure! It's not as scary as I thought it would be, and it was exhilarating! I always knew that Dubai is the place to do it, and I wasn't wrong. No ragretssss
Thank you so much for this AMAZING experience, @skydivedubai! You guys took such good care of us and made us feel safe, while also making sure we had the time of our lives! Thank you also to my instructor, @adrianpaulesabitsana, for helping me! (He's also Pinoy!) I wanted to do it all over again the moment we landed lol"
(Photo source: Instagram – @coleen)