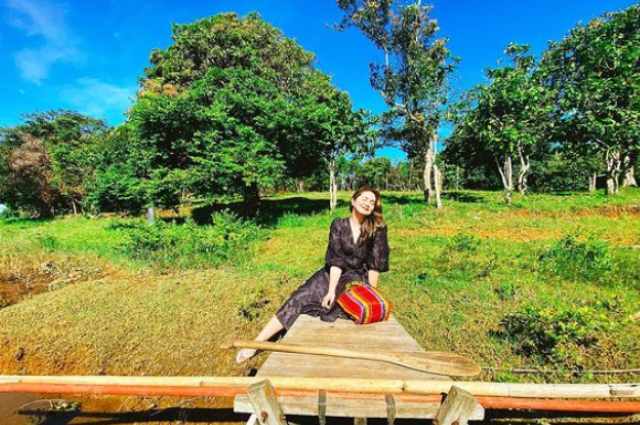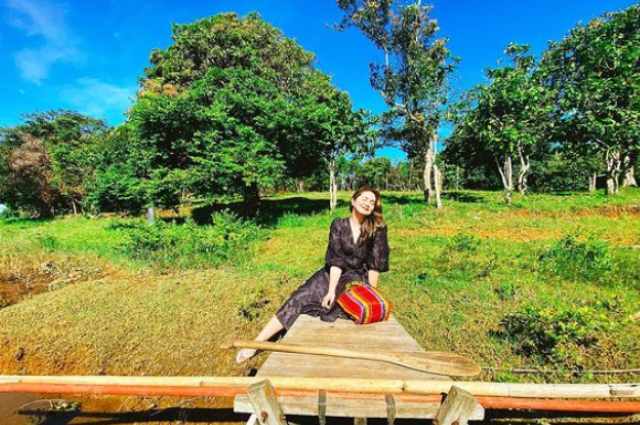 Actress Dimples Romana wowed her fans and followers as she shared a glimpse of their 'lake lot'.
In her Instagram account, Dimples posted several photos as she showed to her fans and followers their 'lake lot'. According to Dimples, they are still saving money for the lake house. Dimples shared that the photos that she posted was captured when they newly acquired the lot. Dimples also shared that their lot have water opening by the front and the back.
==========
Related Stories:
==========
Dimples wrote:
"The Lake lot 🏝 one of our newer babies ni sir @papaboyetonline 🥰 where the sunsets are like that of paintings and where we get double rainbows 🌈 Kinikilig pa din ako every time I remember we have one. Lake lot pa lang kasi pagiipunan pa yung Lake House 😂 kaya ganado magtaping 🥰 these photos were taken months back when it was still quite new to us. We love coming here to just simply be. Upo sa dock, ours has water opening by the front and the back.
Wider in the front and more quaint and intimate sa likod. We have simple picnics, ihaw ihaw with our beloved friends , kain isaw, I bring the book I've written #DimpsTips to remind me of how we began investing and dreaming big, si @callieahmeereading a book like always, #AlonzoRomeoJose running around sometimes alone, sometimes with our family friends' beautiful daughter Lai and Ate V, checking what fruits we can eat. Waking up to this is just wonderful, but to know that we have good people around us, supporting us and showering us with all the love, now that's perfect. #DimpsTips2021find the people who make you feel you're home no matter where you are."
(Photo source: Instagram – @dimplesromana)
FEATURED VIDEO: