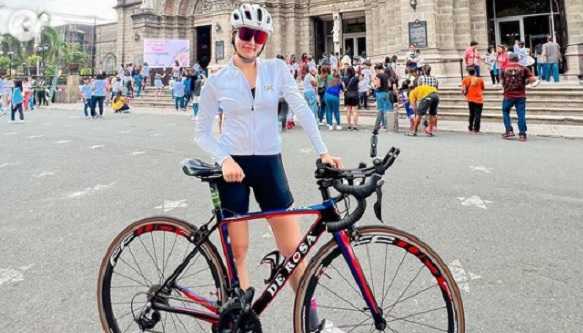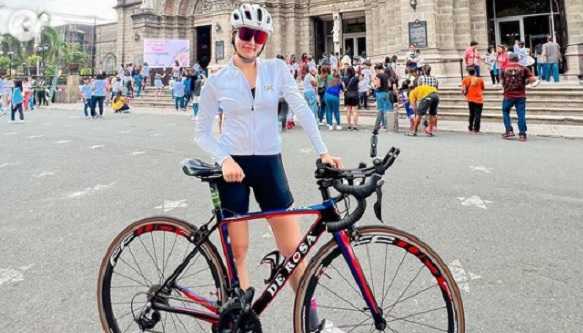 Actress and TV host Kim Chiu tried another adventure in her life by riding a bike. It was the first time Kim tried biking and it all went well except for a little scare.
According to Kim, the bike experience is like riding a rollercoaster except that its 20x scarier. Kim faced trucks, jeeps, taxis, motors, buses, and many more.
On her Instagram account, Kim posted some videos and photos with the following caption:
"Early morning grind to catch some #KIMadvenCHIUre
My first time biking in the city from BGC to Okada and then back to BGC!🚴🏻‍♀️☀️💪🏼 somewhat scary, but you won't know the feeling unless you try!!! Face your fear!!!
Sabi ko gusto ko lang ng adventure like rollercoaster pero parang 20 rollercoaster ride nasakyan ko sa kaba!!!! Truck, jeep, taxi, motor, bus, kalesa, pedicab and many more ang makakasalubong LIKE O to the M to the G!!!!!
But it was super FUN!😁 thanks, Cyril, Bernard, Grace and to @rinaveracruz for the invite SA SUSUNOD ulit!!!! #tapangtapangan.com 😝
Congrats, Self! #AdrenalineJunkie in me has been unleashed!!!!🥳🥰😝 yahooo!!!
GOOD MORNING EVERYONE! Have a great week ahead!!!"
(Photo source: Instagram – @chinitaprincess)