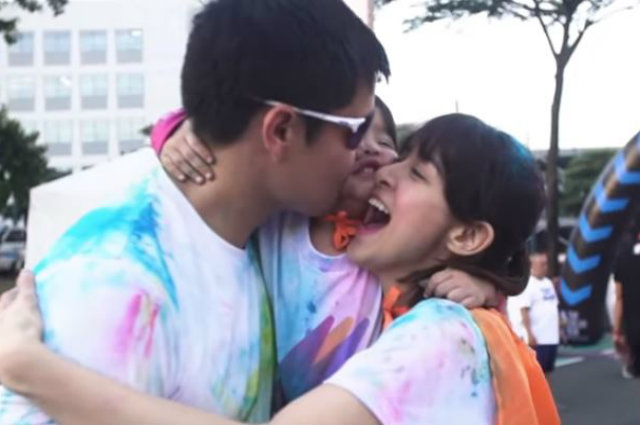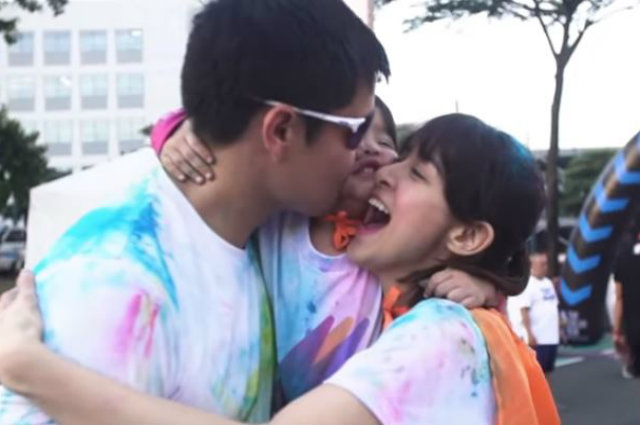 Primetime king and queen Dingdog Dantes and Marian Rivera have finally revealed the gender of their second baby via video which they posted on their YouTube channel, Team Dantes.
In the video, clips of their trips with their 3-year-old daughter Zia and the recently held Color Run Hero 2018 were flashed before the celebrity couple finally revealed that they are having a baby boy.
==========
Related Stories:
Marian Rivera and Dingdong Dantes are set to reveal their 2nd baby's gender via YouTube
Marian Rivera shares details on how they will celebrate Zia's 3rd birthday
WATCH: Baby Zia joins Marian Rivera and Dingdong Dantes in Color Run Hero 2018
==========
The video's caption says: "We're very happy to announce that Ate Zia's wish of becoming a big sister finally came true. After praying for years, we are blessed to have another sunshine coming in our lives.
We thought of doing our gender reveal for Baby # 2 at the recently concluded Color Run Hero Tour 2018. It was fun playing with colors all morning. We hope you enjoy watching this video as much as we did while shooting it! Please share and subscribe to our page."
At the end of the video, Zia can be heard excitedly shouting: "I'm ate na!"
Watch their gender reveal video here:
(Photo source: YouTube – Team Dantes)