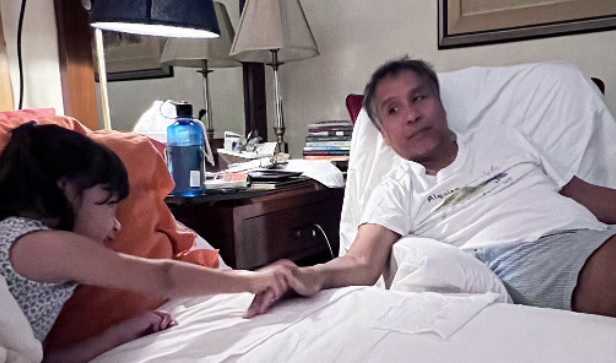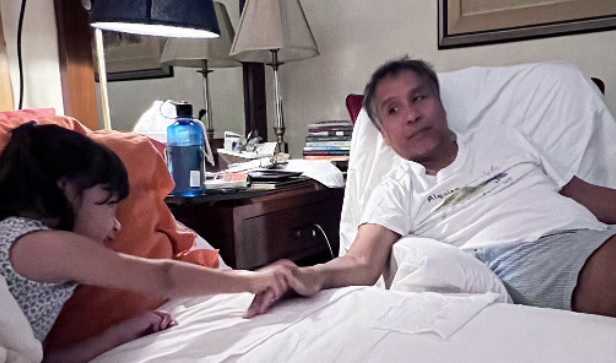 Pilar, the lovely daughter of Mar Roxas and Korina Sanchez showed everyone how a loving daughter she is to her parents.
In an Instagram post, Korina shared how caring Pilar is – by being with her Daddy Mar who was suffering from cough and colds.
The photo also showed that Pepe was with Pilar as well in taking her of their daddy Mar. The photos comes with the following caption:
"And baket naman nasa room namin ang isang ito at parang nagbabantay?
👈Ahahahay… nagbabantay si little daughter kay Pappi niya because ang #TatayNiPepeEnPilar ay may sipon at ubo (but negative). Kaya malayo lang ang holding hands nilah. #KiligSiMama. 👈 AT! Pepe is never far behind. #NanayNiPepeEnPilar #PambansangPampaGoodVibes"
(Photo source: Instagram – @korina)