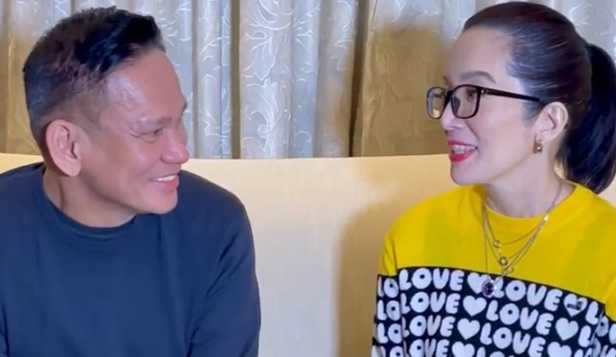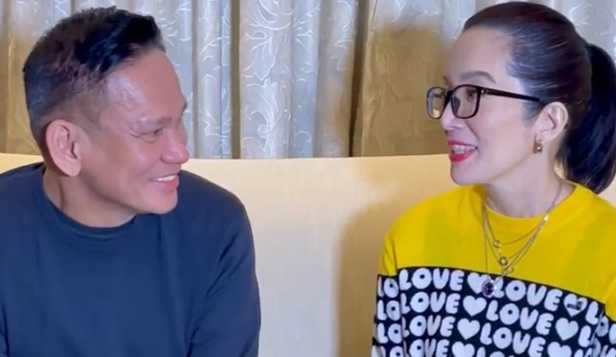 Fans and followers of actress and TV host Kris Aquino can't help but feel 'kilig' over the video that she shared on her social media account.
In her Instagram account, Kris posted a video of her with her fiancé, former Department of the Interior and Local Government (DILG) Secretary Mel Sarmiento. In the said video, Kris and Mel reacted to the viral Tiktok videos of them.
Kris also greeted her late father on his 89th birthday as she shared the greatest compliment that she received.
"Happy 89th Birthday in heaven to my Dad.
The greatest compliment i've ever received and she said it numerous times was my mom saying: i was the female NINOY. i still remember mom saying- "kristina, kung gusto mo to finally have a happy relationship, your only solution is if you can find a male Cory- so good luck to you." And mom would start laughing thinking it would be next to impossible.
Little did i know that because of our unwitting matchmaker who is also now in heaven, the one my mom thought would be nearly impossible to find, found me. And finally, siguro dahil as he said "binilin ni sir na alagaan ka" naglakas na rin sya ng loob to express his crush & then his feelings." Kris wrote in the caption.
Kris also shared that it seemed that she and Mel are the proof of the saying, "in God's perfect time".
"Many times you will here "in God's perfect time" – siguro proof kami na totoo nga yun. We love each other for all we are and are learning to accept & trust each other for all we're not. Kung mag upload ako ng bloopers reel, you'd see exactly why i described our relationship the way i did.
Sa mga nagtiyagang mag research & gumawa ng cute subtitles, and maghanap pa ng bagay na kanta, THANK YOU. PLUS binigyan nyo ng starring role ang kuya ko- that meant the world to us.
💛😇😍🥰💝
(Sorry if video quality isn't great, i know some parts would go greyish, because @narsgeraldfiel was only using my iPhone & si @alvingagui naman napilitan maging lighting director. Wag nyo na please pintasan, best effort na namin 'to). Have a peaceful & kilig-filled weekend! #lovelovelove" Kris added.
(Photo source: Instagram – @krisaquino)