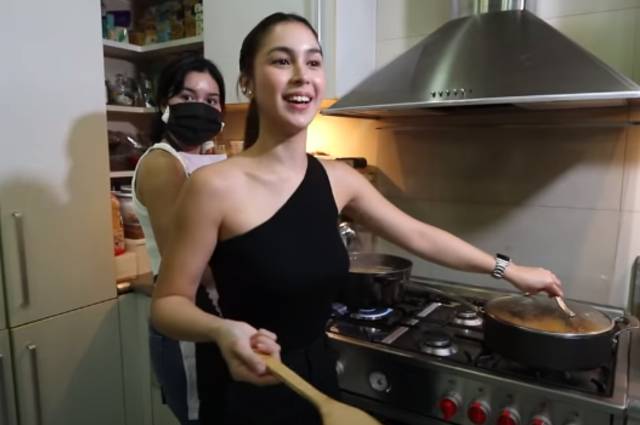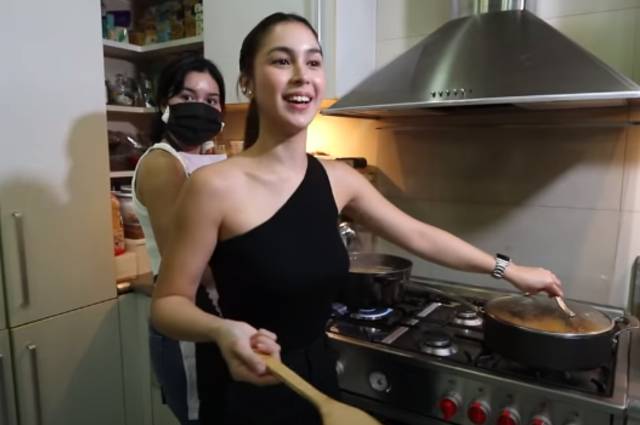 Actress Julia Barretto can't help but laugh as she reacted to the questions of Dr. Vicki Belo.
In Vicki's latest YouTube vlog titled "Cook and Chat with Julia Barretto | Vicki Belo". Julia showed Vicki on how she makes her own version of fresh tomato pasta. Vicki wrote in the description of her vlog "Admittedly with zero cooking skills, Vicki learns some pasta cooking tips from Julia and Claudia Barretto while trying to grill her with some juicy questions like … 'when are you giving birth?!' Join this fun kitchen encounter for some good vibes! Watch new videos every Thursday at 6PM."
==========
Related Stories:
==========
Later in the video, Vicki teased and asked Julia "when are you getting married Juls?" To which Julia answered "Next month". Vicki also asked "When are you giving birth?" Julia reacted and said "next month." To which they all laughed.
Vicki added "see this is the sexiest, a buntis girl I've ever known. Haaay nako, sabe ko sakaniya kanina don't feel bad na people are talking about you that means you're so relevant and you're so sikat."
(Photo source: Instagram – @juliabarretto / Youtube – @Dr. Vicki Belo)
FEATURED VIDEO: