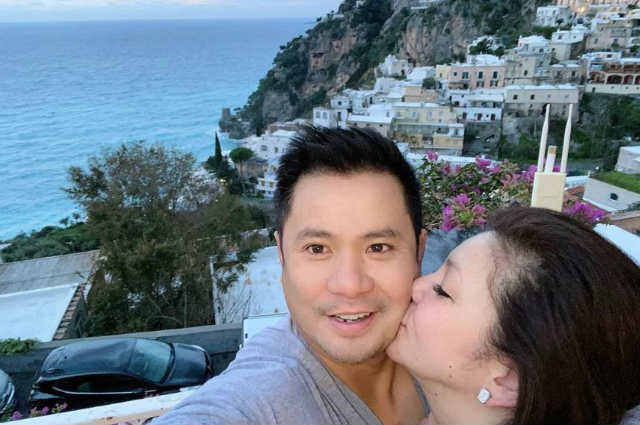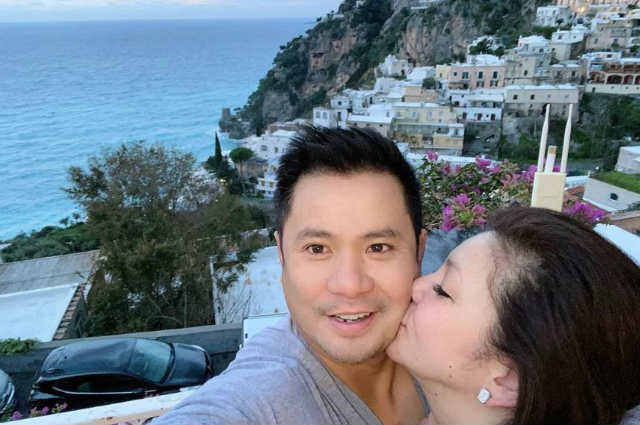 Celebrity couple Ogie Alcasid and Regine Velasquez ticked one destination off their bucket list as they were able to visit their dream honeymoon place after 9 years of waiting.
On Instagram, Ogie and Regine have been sharing sweet photos of them together in Positano, a village in Campania, Italy where they got to spend time together and enjoy the lovely view.
==========
Related Stories:
WATCH: Regine Velasquez performs impromptu song number for Ogie Alcasid's birthday
Regine Velasquez expresses dismay over basher who called her and Ogie Alcasid insulting names
Ogie Alcasid, Regine Velasquez and Michelle van Eimeren's family celebrate Christmas together
==========
Ogie shared in an Instagram post: "When we got married in 2010, our dream honeymoon was supposed to be here in Positano. We weren't able to come because wifey got pregnant 2 months after. And so, we both said "maybe someday". Well, the Lord has blessed us after 9 years of waiting because finally we made it here. It certainly was worth the wait. Love you my baba @reginevalcasid #positano"
Regine also expressed her joy for being able to visit one of their dream places and wrote: "Finally baba nakarating din tayo dito and you're right it is worth the wait. I love you more baba @ogiealcasid ❤️❤️❤️"
Ogie and Regine have an 8-year-old son named Nate.
(Photo source: Instagram – @reginevalcasid/ @ogiealcasid)