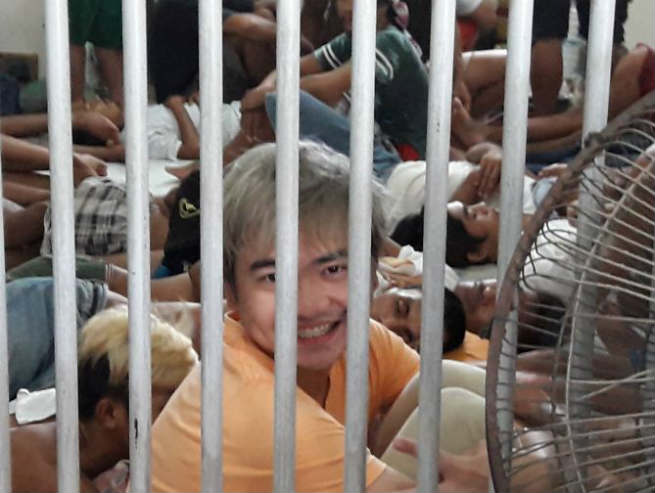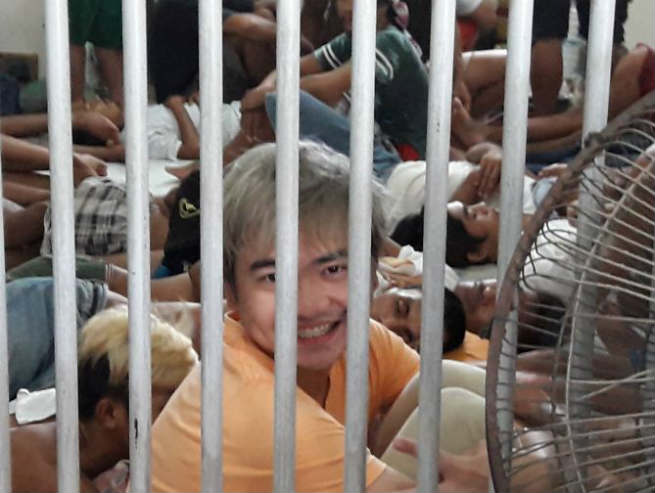 Xian Gaza finally surrendered to Malabon police today, April 12, after having two arrest warrants for alleged investment scam.
However, hours before the billboard suitor voluntarily surrendered, he posted a status on Facebook, revealing what seem to be the 'hidden truths' about networking in his hope of stopping "another Xian Gaza".
==========
Related Stories:
Arrest warrants issued against Xian Gaza
==========
He wrote: "DEAR NETWORKING PEOPLE,
I JUST WANT TO REMIND ALL OF YOU THAT A CAR IS NOT A SYMBOL OF SUCCESS AND WALKING DOESN'T MEAN POVERTY.
IT'S ALREADY YEAR 2018, I HOPE THAT YOU'LL ALL STOP MANIPULATING THESE YOUNG INNOCENT MINDS USING THE SAME BRAINWASH SYSTEM THAT ENSLAVED US YEARS AGO.
LIBERATE THEIR MINDS FROM YOUR MATERIALISTIC INDOCTRINATION WHERE LIFE IS ALL ABOUT MONEY, LUXURY, GLORY, FAME AND POWER.
TEACH THEM THE REAL MEANING OF SUCCESS, THAT IT'S ALL ABOUT HAPPINESS —AND TRUE HAPPINESS IS ALL ABOUT PEACE IN ALL THE ASPECTS OF THEIR LIVES.
IF THIS UTOPIAN SCENARIO WILL JUST HAPPEN INSIDE THE INDUSTRY TODAY, MAYBE WE COULD STOP THE UNENDING CYCLE OF SCAMS WHICH ARE ALL EXECUTED BY FORMER NETWORKERS—A VERY SAD REALITY.
MAYBE WE COULD STOP ANOTHER XIAN GAZA BEING CREATED BY THE INDUSTRY EVERY HOUR.
MAYBE WE COULD STOP DESTROYING LIVES AND FAMILIES BECAUSE THE HIDDEN TRUTH IS THAT FOR EVERY SINGLE SUCCESS STORY, HUNDREDS ARE RUINED. NO NEED FOR ME TO SPECIFY FOR I KNOW YOU KNOW SOME PEOPLE LEFT DEVASTATED AFTER JOINING A NETWORKING COMPANY THEN STARTED THEIR LIFE ALL OVER AGAIN BACK TO POINT ZERO.
I REST MY CASE. GOOD EVENING.
(The photo below is the innocent young boy Christian Albert Gaza a year before he became a brainwashed networker at the age of 14 and eventually chose the shady path of "scamming" at the age of 18—receiving 47 NBI/court subpoenas and 7 warrants of arrest to date until he finally liberated himself from the indoctrination that enslaved him a decade ago)"
CONTINUE READING…